25% Off Cryoskin Packages
Fill out form to claim now!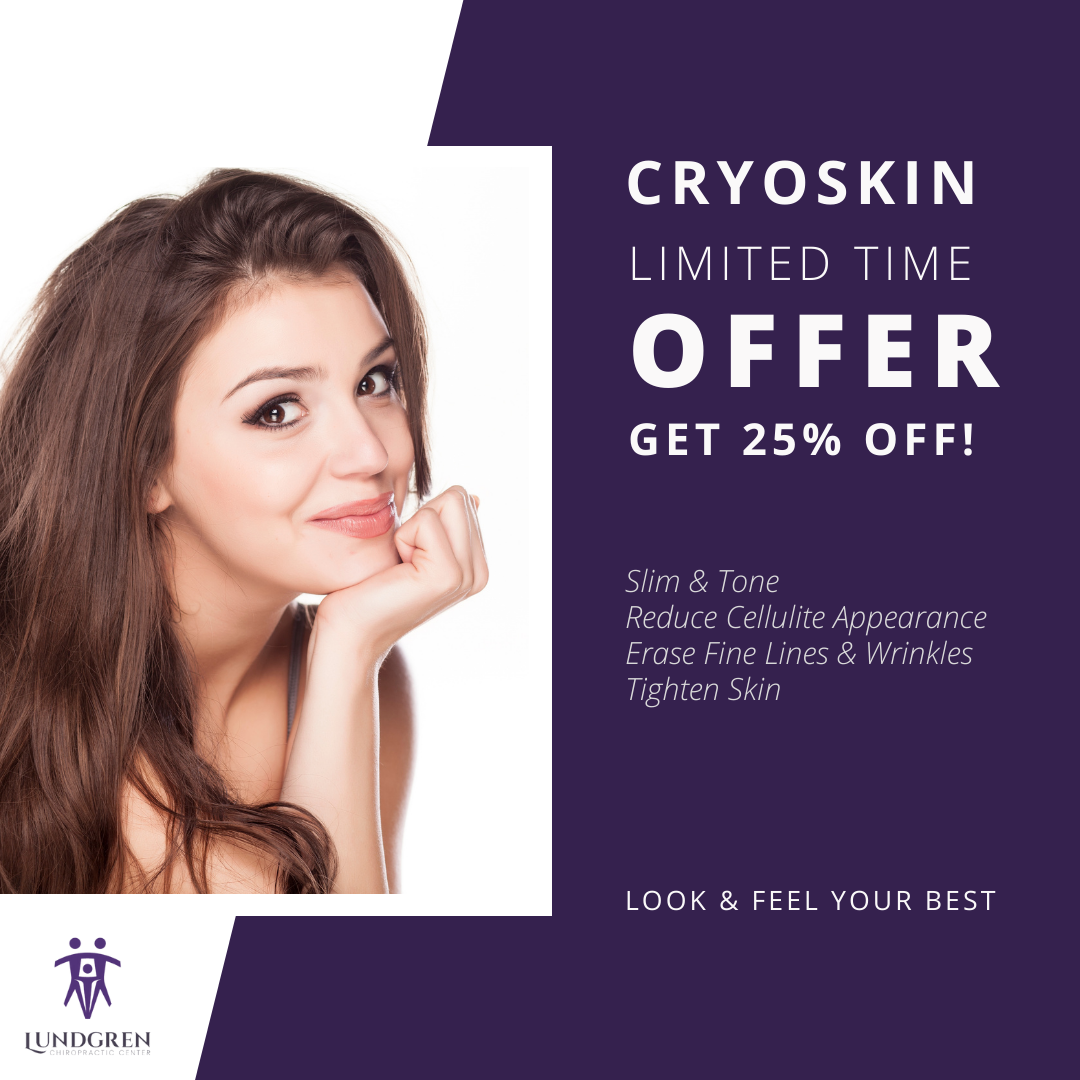 Cryoskin at Lundgren Chiropractic Center
Whether you want to slim down, reduce the appearance of cellulite, erase those fine lines and wrinkles, or improve skin elasticity in loose/hanging skin if you have already lost weight, the revolutionary Cryoskin therapy can help you achieve your goals.
Cryoskin is a safe, painless and non-invasive technology to help you in your weightloss journey to look and feel your best!
CLAIM YOUR 25% OFF PACKAGE NOW!


Available Services
When diet and exercise aren't cutting it, Crysoskin uses cold temperatures to slim your body, allowing you to achieve your desired look.
Treatable areas:

Upper Back
Love Handles
Double Chin
Gluteal Region
With this service, you can smooth your skin, reduce the appearance of cellulite, and improve elastic quality of the skin-non-invasively.
Treatable areas:

Thighs
Abdomen/Hips
Arms
Upper Back
Chest/Breasts
Neck/Décolletage
Gluteal Region
Turn back the clock and reduce the appearance of fine lines and wrinkles plus improve your skin elasticity.
Treatable areas:
For a very limited time get 25% off Cryoskin packages!

Lundgren Chiropractic Center | (505) 892-2222