About Lundgren Chiropractic Center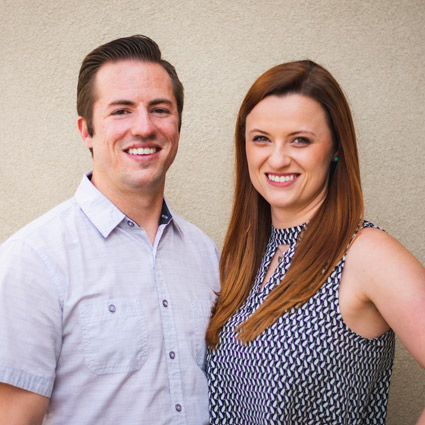 At Lundgren Chiropractic Center, our greatest passion is offering those in the Rio Rancho community exceptional chiropractic care that gets fantastic results for patients of all ages. Dr. Austin Lundgren and Dr. Holly Tharp Lundgren are delighted to provide people with an alternative to prescription medication.
Returning to His Old Stomping Grounds
Dr. Austin graduated from high school about two miles away from our clinic. He's happy to be back in the community that he cherishes. "I love being able to offer natural chiropractic care to those I've lived around for nearly two decades," he said.
The other reason why he was glad to have the opportunity to take over the practice from Dr. Garner, who retired at the end of 2020, is because Dr. Austin is a big believer in the Activator Methods® technique, which Dr. Garner used. "I've been getting Activator treatment since I was 4 years old," said Dr. Austin.
Get Back to What You Love
Whether you've had pain for years or discomfort that has been plaguing you recently, that will have an impact on your quality of life. The good news is chiropractic care can effectively alleviate your pain. The best part-it doesn't mask symptoms. Instead, we get to the root cause of your discomfort and then provide real relief.
So whether you want to get back to the slopes, the fairway, the gym or the garden without pain, we can help. In just about 10-15 minutes that's needed for an adjustment, you will likely experience incredible relief, allowing you to get back to all of the activities in life you love.
MEET THE DOCTORS
Some Patient Success Stories
We've had several patients come in recently with low back-related and disc-related conditions. Some of them have come in completely hunched over and barely able to get in the door. In all three or four of those cases, after two visits, they were over 50% better. Through our care, we were able to almost completely restore the function that they had before they came into the office.
Check Us Out With No Commitment
If you've thought about getting chiropractic but aren't sure if it's right for you we provide a no-obligation consultation. You can have a conversation with us. Then, we can go through a full exam and show you what we have to offer. If at that point you want to become a patient, that's great. And if you decide that we're not for you then there's no charge.
At our chiropractic office, we'll never lay a guilt trip on you. It's always your choice if you want to be under care with us and for how long. You always will be respected here.
Contact our Rio Rancho practice today!

About Lundgren Chiropractic Center | (505) 892-2222