Meet Dr. Holly Tharp Lundgren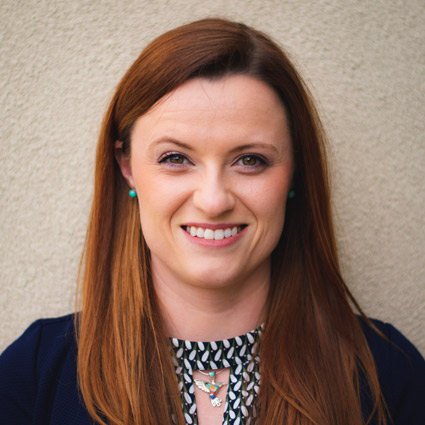 Dr. Holly grew up in a military family and has moved more times than she can count. While moving around she ended up in Albuquerque two times as a child, one of which had her graduating high school from La Cueva and then staying at University of New Mexico for a few years before moving again.
Dr. Holly graduated with a Bachelor of Science from Louisiana State University in Shreveport in Kinesiology (the science of body movement). She then went on to chiropractic school in Houston, Texas and graduated with her Doctor of Chiropractic degree.
Through all her moves, Dr. Holly found a love for the mountains, dry climate, and outdoor living here in New Mexico. While she is not helping her patients or learning new chiropractic techniques, she has a love for the outdoors and gardening, playing video games, and running around with her two dogs, Jersey and Chesney.
Finally settling in and not planning any moves for the foreseeable future, Dr. Holly is looking forward to becoming a pillar of support to help serve you and your family in your healthcare needs so you all can lead the physically healthy lifestyles you deserve.
I love Dr. Tharp-Lundgren! She's so cool and her energetic personality is contagious! Plus, My back has been feeling better! Win-win! Juana B.
Book Your Appointment
Contact Lundgren Chiropractic Center to book your first appointment with Dr. Holly.


Dr. Holly Tharp Lundgren | (505) 892-2222