Sports Chiropractic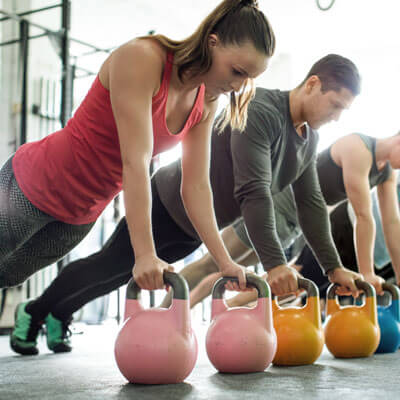 Whether you're a diehard CrossFitter, bodybuilder, runner, or high school or collegiate athlete, you want to perform at your best and steer clear of injuries. And if you do get injured you want to recover as soon as possible so you can return to what you love. At Lundgren Chiropractic Center, we can assist athletes of all ages and levels.
What Are Some Benefits?
Here are some of the primary benefits associated with chiropractic care:
Improves function
Relieves pain
Helps to prevent injury
Boosts performance
Improves recovery
As an athlete, you likely don't want to have to rely on pain medication that has associated side effects. Given our nation's opioid epidemic, many people are choosing natural chiropractic care over potentially addictive and dangerous painkillers. Chiropractic also may help you avoid risky surgery.
From foot pain and hip pain to golfer's elbow and runner's knee, there are many sports-related injuries for which athletes seek our care. We can provide customized treatment plans that can not only relieve pain but restore function. Our gentle adjustments are ideal for addressing painful injuries. We use the Activator Methods® technique which uses an instrument to deliver a low-force but effective adjustment.
Book an Appointment
You don't have to stay sidelined from your favorite sport or athletic activity. We are here to help you get back in the game.
Discover how sports chiropractic can help you be at your athletic best. Contact our Rio Rancho clinic today to schedule an appointment!

Sports Chiropractor in Rio Rancho NM | (505) 892-2222