We Can Help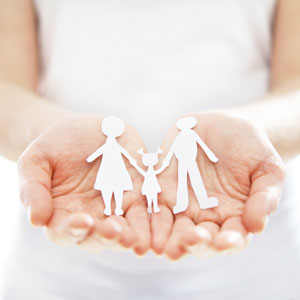 Finding the Answers
At Lundgren Chiropractic Center, we strive to help you understand the root cause of your pain and gain freedom from it. We respect each patient as an individual, and work to address your condition in as speedy a fashion as your body will allow.
We find that most patients find relief in just a few visits, but we care for patients who return for occasional recurrences or who have chronic problems. As problem solvers, we take great interest in cases where patients have tried many things and have yet to find a solution. We want to be the one to finally help.
We see patients for many conditions, but there are a few common complaints we see routinely, and which we are especially well versed in handling.
Radicular Complaints
Radiculitis is especially painful and frustrating. Patients experience pain radiating throughout their body, muscle soreness and tenderness, and other complications over time. These complaints are usually trigger point related, and often patients don't consider that their pain may be radiating from a location different from where they feel it.
See our chiropractic page to read about trigger points and the types of adjustments we deliver with the Activator® instrument.
Headaches
Who hasn't had a headache? But some unfortunate people suffer with them either routinely, or to such a severe degree that it has a debilitating effect on their lives. This is when headaches need more than "take two aspirin and call me in the morning."
Fortunately, our experience has been that patients with chronic and/or severe headaches generally respond very well to chiropractic care. Another related symptom often experienced by migraine sufferers is vertigo. Again, we see that chiropractic adjustments make a huge difference here.
Joint Dysfunction
Do you have chronic neck pain? Have you been diagnosed with lower back pain (LBP), but just can't seem to get to the root of it?
Cervical, thoracic and lumbar pain-pain in any region of your spine responds very well to our model of care.
Don't see what you're suffering with here? Rest assured we have many years experience diagnosing and treating musculoskeletal conditions like yours. We commonly treat:
See How We Can Help You
How can we help you? Get in touch with us to schedule an appointment or find out more.
CONTACT US

Who We Help at Lundgren Chiropractic Center | (505) 892-2222